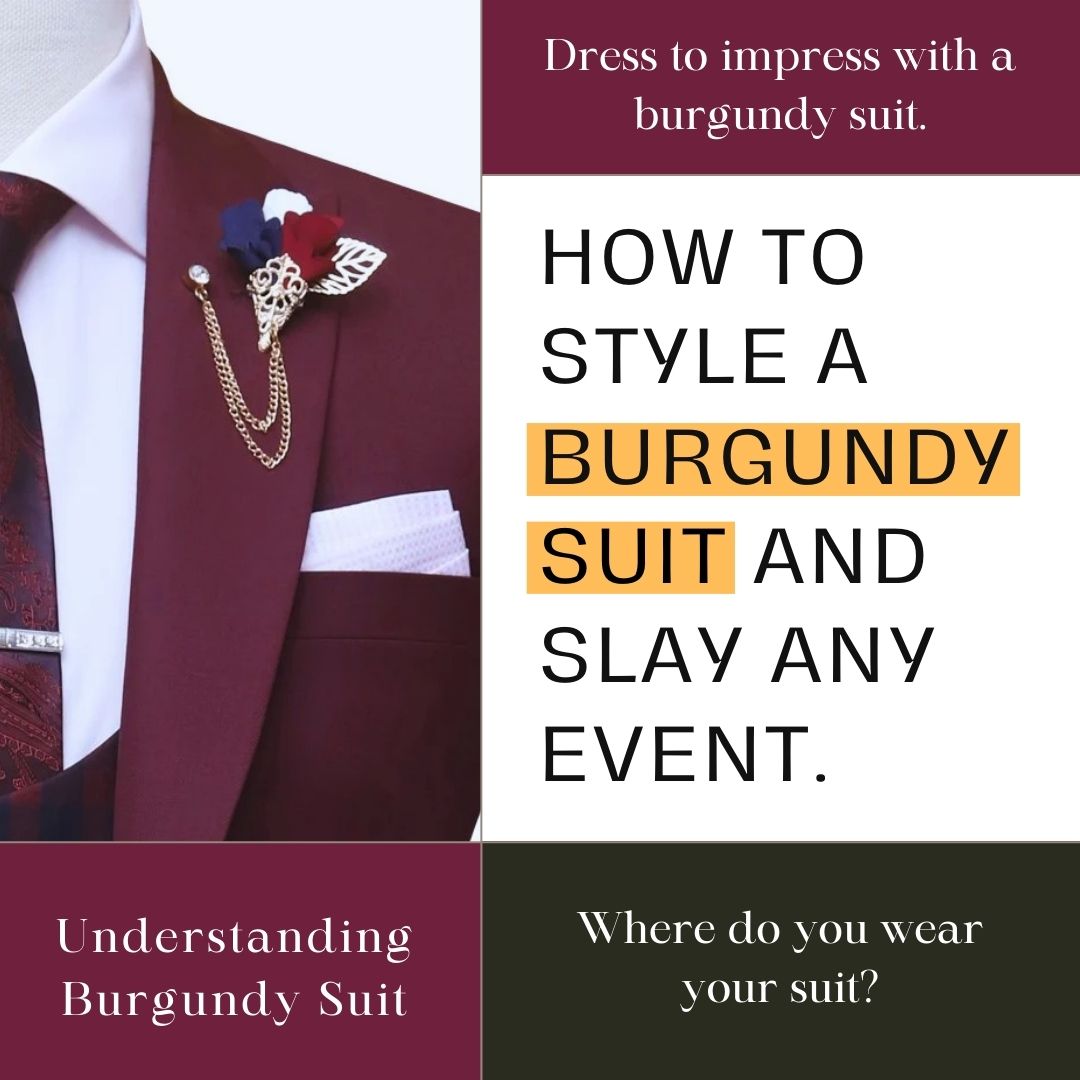 In the world of fashion, versatility is the key to making a lasting impression. A burgundy suit is a classic choice that can be adapted to suit different occasions. Whether it's a formal event, a business meeting, or a casual outing, you can easily style a burgundy suit to make a statement. In this article, we'll explore how to style a burgundy suit for any occasion, giving you practical tips and inspiration to ensure you stand out.
Understanding the Burgundy Suit
Before diving into the styling process, let's understand the burgundy suit itself. Burgundy is a rich, deep red color with purple undertones, making it an elegant and bold choice for any outfit.
A Classic Appeal
A burgundy suit exudes classic appeal, making it a timeless addition to your wardrobe.
Fabric Matters
Choose clothes wisely; Wool is a great choice for a classic look, while linen can offer a more casual look.
Formal Events
Burgundy suits are perfect for formal events, adding a touch of sophistication and individuality to your outfit.
Crisp White Shirt
Pair your suit with a crisp white shirt for a timeless, elegant look.
Accessories
Add a black tie and polished black shoes to complete the formal ensemble.
Business Meetings
In a professional environment, a burgundy suit can set you apart while maintaining a sense of professionalism.
Light-Colored Shirts
Choose light colored shirts to create a balanced contrast with the suit.
Leather Shoes
Brown leather shoes complete the burgundy suit, giving you a polished look.
Casual Outings
Burgundy suits are not limited to formal or business occasions. They can also be casually styled.