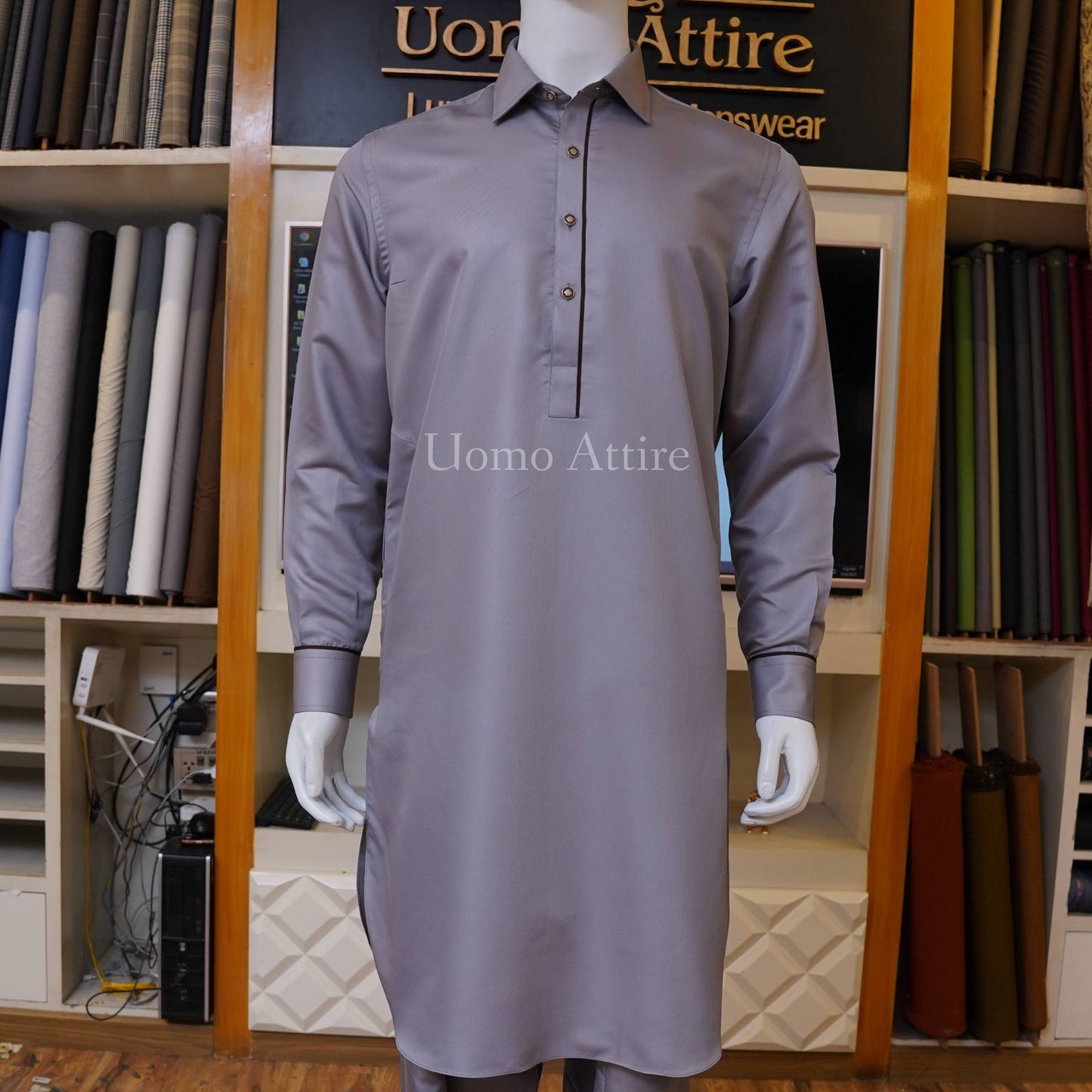 The Versatility of the Classic Shalwar Kameez
If you're a fan of ethnic wear, you'll probably find classic shalwar kameez. This traditional garment is a staple of South Asian fashion and has been worn for centuries. However, despite its age, the shalwar kameez is still as relevant today as it was back then. In this article, we'll explore the versatility of this iconic dress and how it can be styled for different occasions.
What is a Shalwar Kameez?
A shalwar kameez is a two-piece garment consisting of a long tunic-style shirt (qameez) and loose fitting trousers (shalwar). It is a traditional dress that originated in South Asia, but is also popular in many other countries with large South Asian communities.
History of the Shalwar Kameez
The history of shalwar kameez dates back to the Mughal era in the Indian subcontinent. Mughals were known for their elaborate and luxurious clothing, and the Shalwar Kameez was no exception. Over time, clothing evolved and became more comfortable and functional, making it accessible to people from all walks of life.
Versatility of the Shalwar Kameez
One of the best things about the shalwar kameez is its versatility. It can be dressed up or down, depending on the occasion, making it a suitable outfit for many South Asians. Here are some ways in which you can style the shalwar kameez:
Casual Wear
A shalwar kameez is a comfortable and practical outfit which makes it perfect for everyday wear. Pair it with sandals for a casual look.
Formal Wear
Shalwar kameez can also be worn for formal occasions. Option for fabrics like Wash & Wear, Lawn, Silk and Wool.
Weddings
Weddings are a big deal in South Asian culture, and shalwar kameez are a popular choice for wedding guests. Choose heavily embellished dresses with intricate embroidery and bead work.
Festivals
South Asians love to celebrate festivals, and a shalwar kameez is a perfect outfit for this occasion.
Shalwar Kameez for Men
While the shalwar kameez is traditionally worn by women, it is a popular outfit for men as well. The men's version is usually more simple and understated, but can still be dressed up or down depending on the occasion.
Conclusion
Shalwar Kameez is a timeless classic that stands the test of time. Its versatility and practicality have made it a mainstay in South Asian fashion, and its popularity shows no signs of abating. Whether you are dressing up or down, there is a shalwar kameez for everyone.
FAQs
What is the origin of the shalwar kameez?
Shalwar Kameez originated in the Indian subcontinent during the Mughal period.
On which occasions can you wear shalwar kameez?
You can wear shalwar kameez in casual occasions, formal events, weddings and festivals.
Is the shalwar kameez only for women?
No, shalwar kameez is also a popular outfit for men.
What kind of fabric is the shalwar kameez made from?
A shalwar kameez can be made of different types of fabrics including cotton, silk, wash and wear etc.