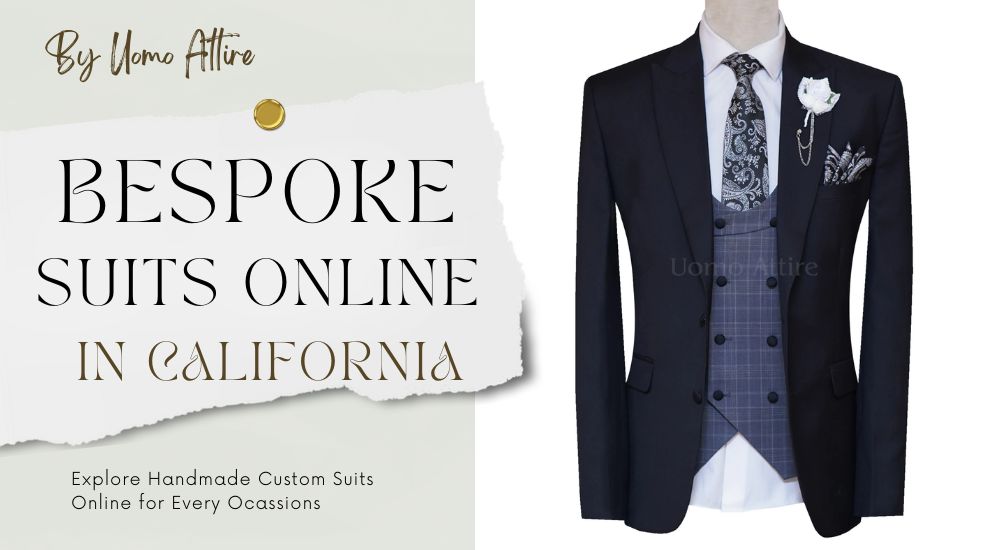 Custom Suits in California
California has a long history of custom tailoring, dating back to the Gold Rush era. During this time, miners and other pioneers would often have their suits custom-made to fit their unique needs and lifestyles.
In the early 1900s, California became a hub for the Hollywood film industry. This led to a growing demand for custom suits, as movie stars and other celebrities wanted to look their best on the red carpet.
Today, California is still a leader in the custom tailoring industry. There are many talented tailors and designers in the state who can create custom suits for any occasion. California is a state known for its diverse culture and fashion sense. From the trendy streets of Los Angeles to the laid-back beaches of Santa Cruz, there is a custom suit style for everyone in California.
Bespoke Suits in California
A Rich History of Tailoring
The history of bespoke tailoring in California is extensive. San Francisco was a thriving epicenter of bespoke tailoring in the early twentieth century. Local artisans and immigrant craftsmen brought their skills, ensuring the city's reputation for great tailoring traditions. This legacy of accurate measurements and exquisite craftsmanship lives on in the state's modern custom suit makers.


Bespoke Suits in California FAQs
What is the difference between a bespoke and a custom suit?

A bespoke suit is made to your exact measurements and specifications, while a custom suit is made to a pre-existing pattern that is then altered to fit you. Bespoke suits are typically more expensive than custom suits, but they also offer a more personalized fit and finish.
What are the benefits of getting a bespoke or custom suit?

There are many benefits to getting a bespoke or custom suit, including:

A better fit: Bespoke and custom suits are made to your exact measurements, so they will fit you better than a ready-to-wear suit.
More choices: When you get a bespoke or custom suit, you have more choices in terms of fabric, style, and details.
Higher quality: Bespoke and custom suits are typically made with higher quality materials and construction than ready-to-wear suits.
A unique look: Bespoke and custom suits are made just for you, so they will be truly unique.
How much does a bespoke or custom suit cost?

The cost of a bespoke or custom suit will vary depending on the tailor, the materials used, and the complexity of the design. However, you can expect to pay at least $400 for a bespoke or custom suit.
How can I order a bespoke or custom suit online?

Ordering Bespoke and Custom Suits online from Uomo Attire in USA is really easy. Place your order on the website. If you want custom measurements, select a custom size via video call. After we receive your order notification we will get back to you and schedule a video call and take your custom measurements over the video call and we make sure your suit will fit perfectly.