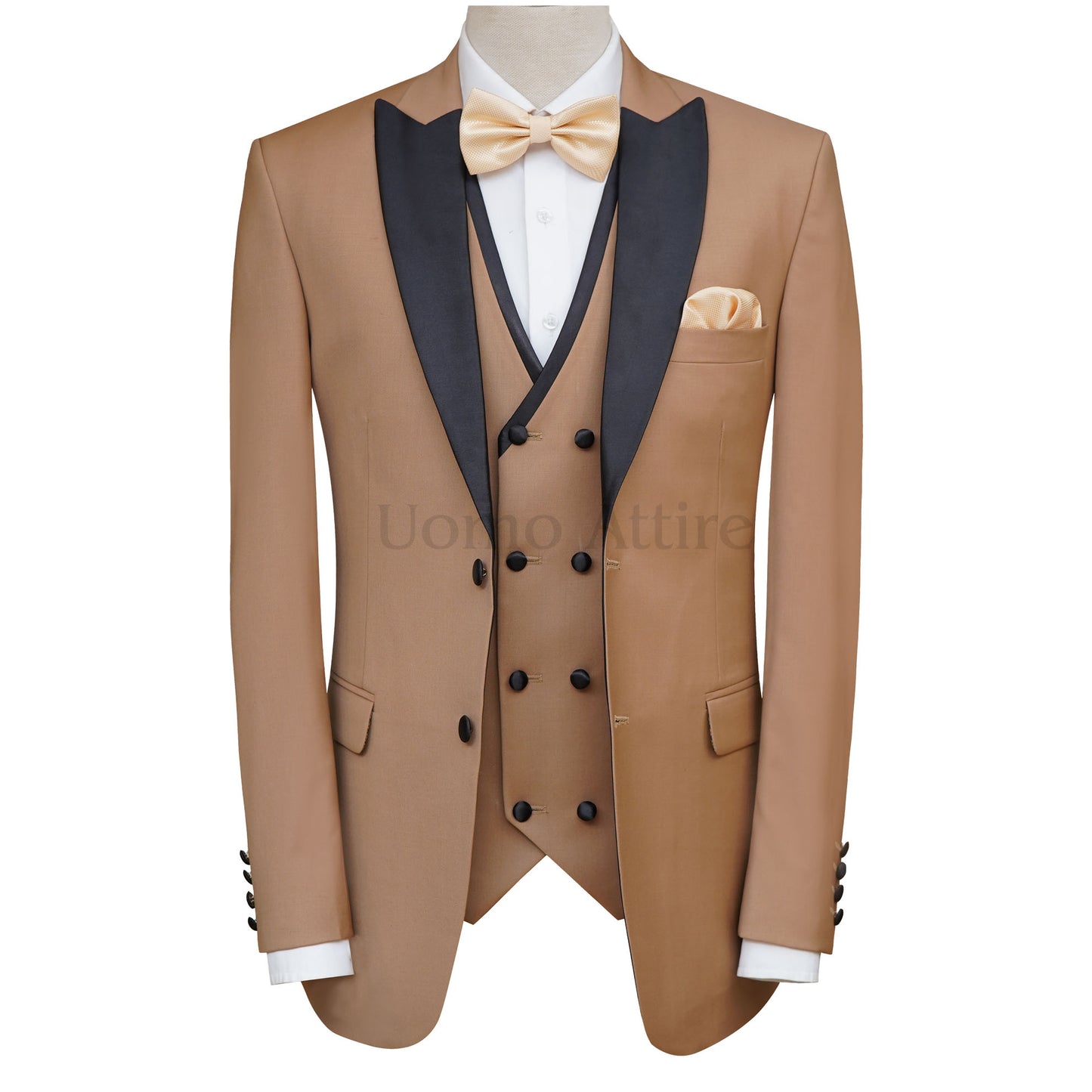 10 Tips for Buying the Perfect Wedding Suit for Men
When it comes to weddings, it can't be denied that the bride's dress is often the center of attention. However, the groom's attire is just as important, and finding the perfect wedding suit can be a difficult task. With so many options to choose from, it's easy to become overwhelmed. But worry not, we've got you covered. In this article, we will give you 10 tips for buying the best wedding suits for men.
1. Get started early
Don't wait until the last minute to start your wedding suit search. It's important to give yourself plenty of time to find the perfect suit and have it tailored to fit you perfectly. Start looking at least six months prior to your wedding day.
2. Set a budget.
A wedding suit can cost anywhere from a few hundred dollars to several thousand dollars. Before starting shopping, it's important to set a budget for your suit. This will help you narrow down your options and ensure you don't end up overspending.
3. Consider dress code.
Before you start shopping, it's important to consider the dress code for your wedding. If you're having a black-tie wedding, you're going to need a tuxedo. If it's a more casual affair, a light-colored suit might be more appropriate.
4. Think about the season.
The season you are getting married will also play a role in the type of suit you should choose. For a summer wedding, a lightweight suit in a lighter color would be ideal, while a winter wedding would call for a heavier suit in a darker shade.
5. Select the right fabric.
The fabric of your suit is not only important for comfort, but also for aesthetics. A wool suit is a classic choice that works well all year round, while a linen suit is perfect for a summer wedding. Other choices include cotton, silk, and polyester.
6. Get the fit right.
The fit of your suit is arguably the most important factor. A poorly fitting suit can spoil your whole look. Be sure to tailor your suit to fit perfectly, paying close attention to the shoulders, chest, waist, and trouser length.
7. Pay attention to details.
Your suit details can make all the difference. Pay attention to the buttons, lapels, pockets, and cuffs. Make sure everything matches your personal style and the overall aesthetic of your wedding.
8. Choose the right shoes.
The shoes that you wear with your suit can make or break your whole look. Choose a pair that is comfortable and fits well, and that matches the overall style of your suit.
9. Don't forget accessories
Accessories can take your wedding outfit to the next level. Consider adding a pocket square, tie, or cufflinks to complete your look. Just make sure they match your suit's color and style.
10. Be yourself
Finally, the most important tip for shopping for the perfect wedding suit for men is to be yourself. Don't feel like you have to conform to a particular style or trend. Choose a suit that makes you feel comfortable, confident, and reflects your personal style.

In conclusion, finding the perfect wedding suit for men does not have to be a stressful experience. By following these 10 tips, you will be on your way to finding the perfect suit for your big day.