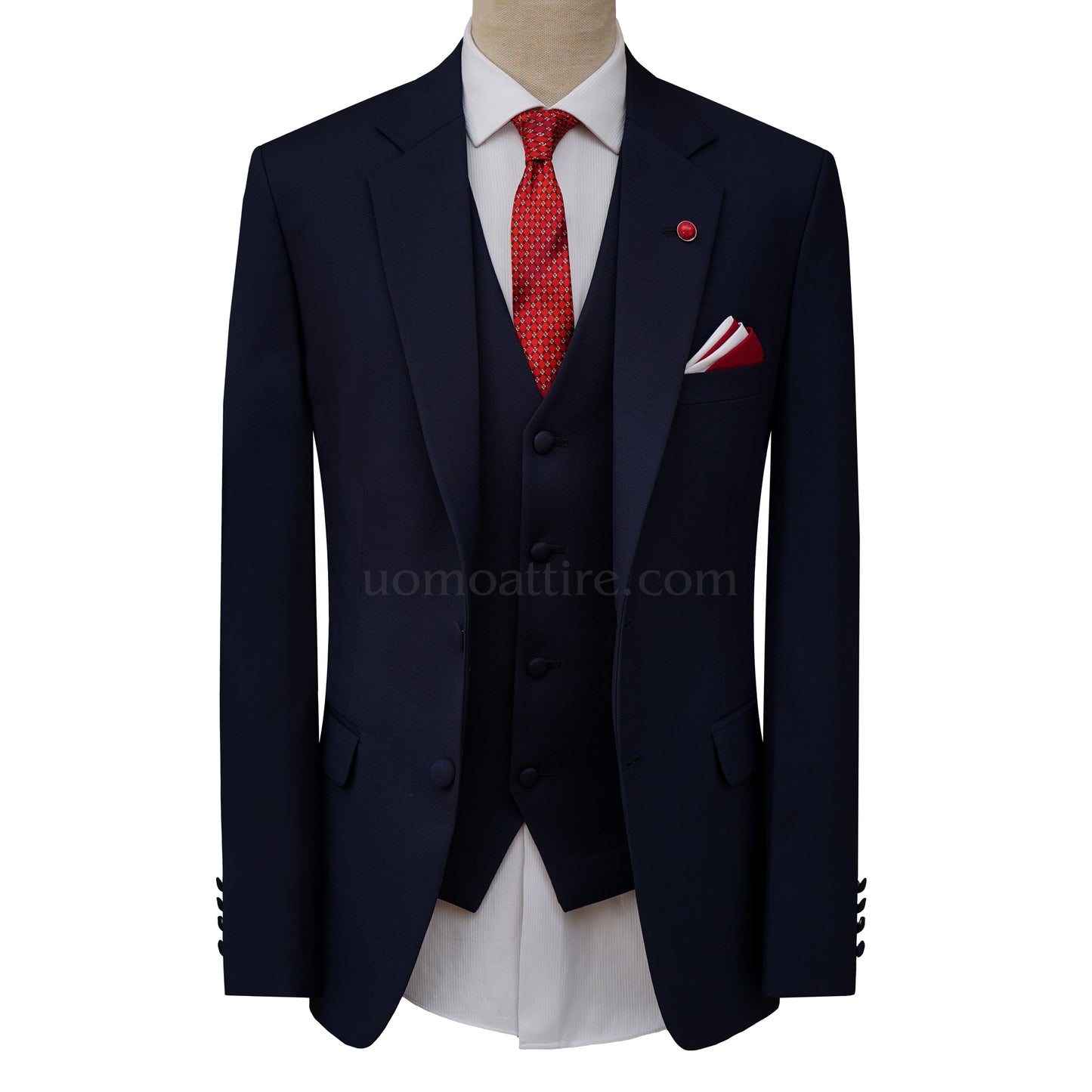 The Best Suits For Men In 2023
As men's fashion continues to evolve, it's important for men to make sure they're up-to-date with the latest trends. Whether you're attending a wedding, a formal event, or just looking to upgrade your wardrobe, a 3-piece suit is a classic look that will never go out of style. Uomo Attire is a luxury brand in formal menswear designing tailor-made attire with a customized look in Italian cut. With Uomo Attire, you can get the perfect 3-piece suits for any occasion.
When it comes to choosing the perfect 3-piece suit for men, there are a few factors to consider. First, it's important to choose a suit with the right fit. For a classic look, go for a slim fit with a slightly tapered waist. This will give you a modern look while still maintaining a timeless silhouette.
It's also important to choose a suit with the right fabric. Uomo Attire offers a wide range of fabrics, from luxurious wool to lightweight cotton. Depending on the season and the occasion, you want to wear.
Listed here are the best 3 piece suit designs of 2023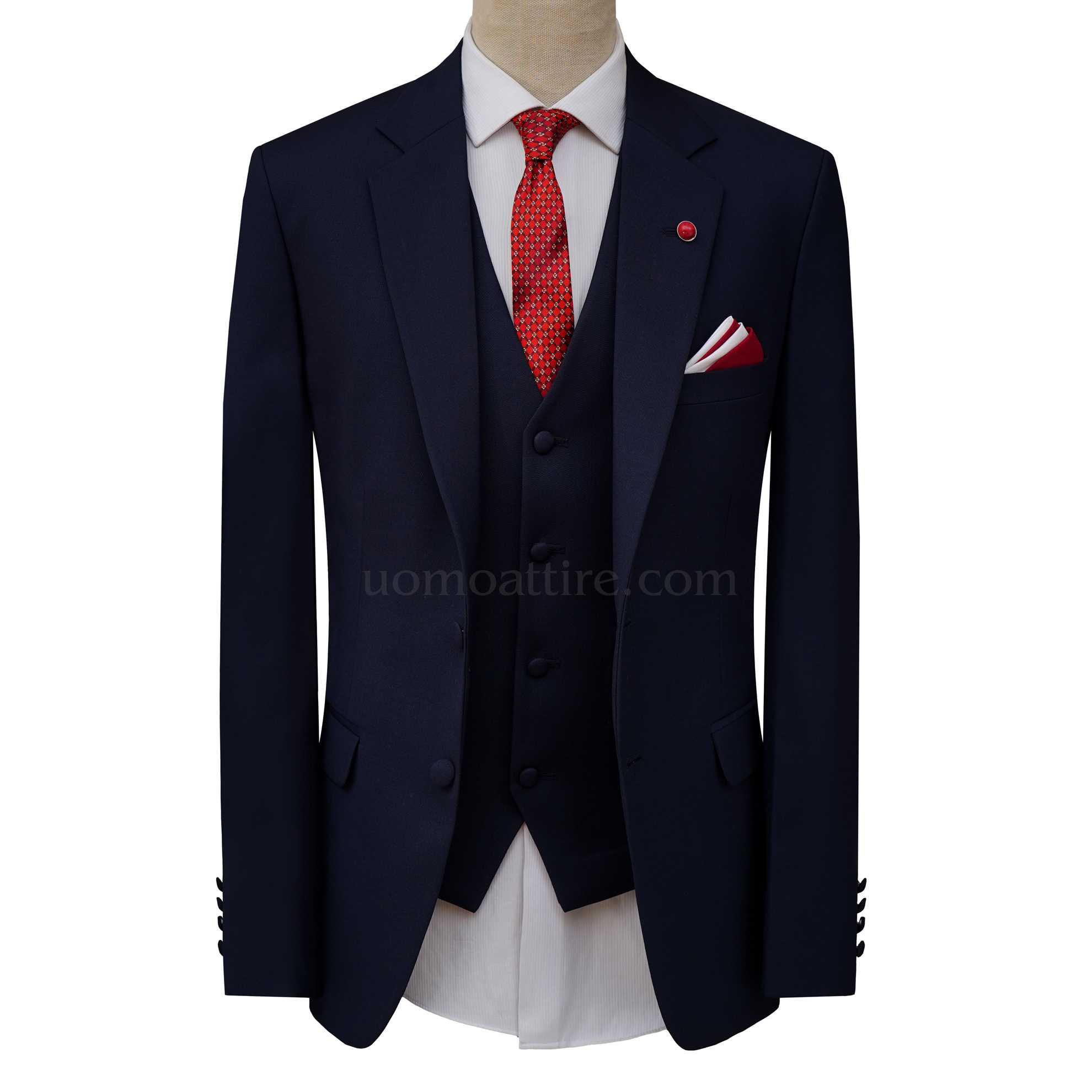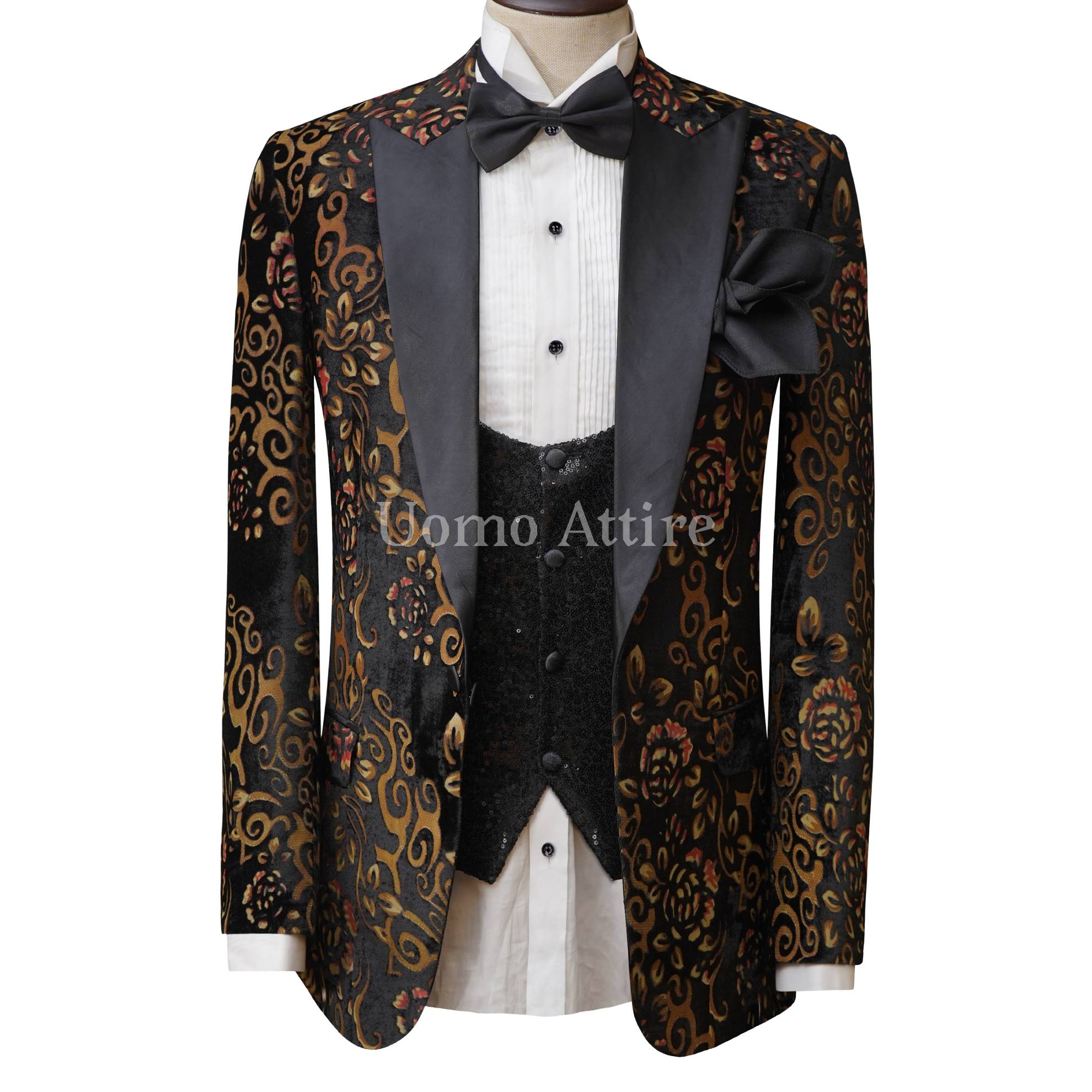 Our Best Three Piece Suits for Men Gallery in 2023
Our best 3-piece suits for men in 2023 are sure to make a statement. We offer a range of fabrics and styles to suit any look. From classic navy and black to more modern tones like burgundy and beige, Uomo Attire has you covered. Our suits are tailored to perfection, with a superior finish and superior fit. Our range of fabrics includes luxurious wool, lightweight cotton, and more. Our suits are designed to be timeless, ensuring you look your best no matter the occasion. Invest in a 3-piece suit from Uomo Attire and make a statement.