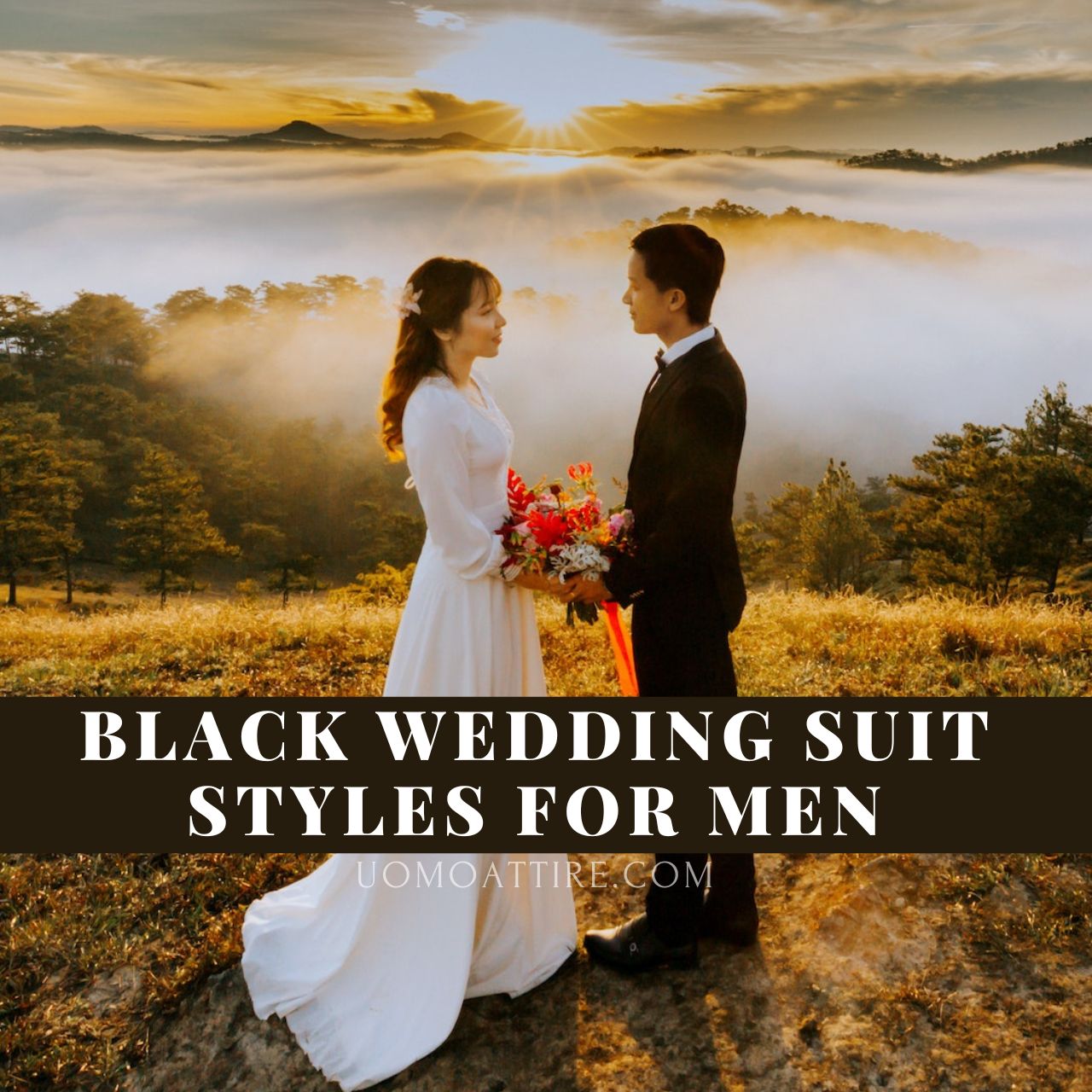 A black wedding suit is an excellent choice for a classic, elegant appearance. It looks great on any complexion and may be worn as a groom or groomsman. Make your wedding special.

Don't worry if you fear your date will be dull - we've got some suggestions to spice up your relationship!

We feel that a wedding should consist of more than just gowns and cakes. We believe it is about celebrating the love of two people who care for each other in ways we cannot comprehend. Sometimes that involves deviating from tradition.
Here are some black wedding suit styles combinations hope you like.
1- Jet Black Wedding Suit Style with Grey Checkered Vest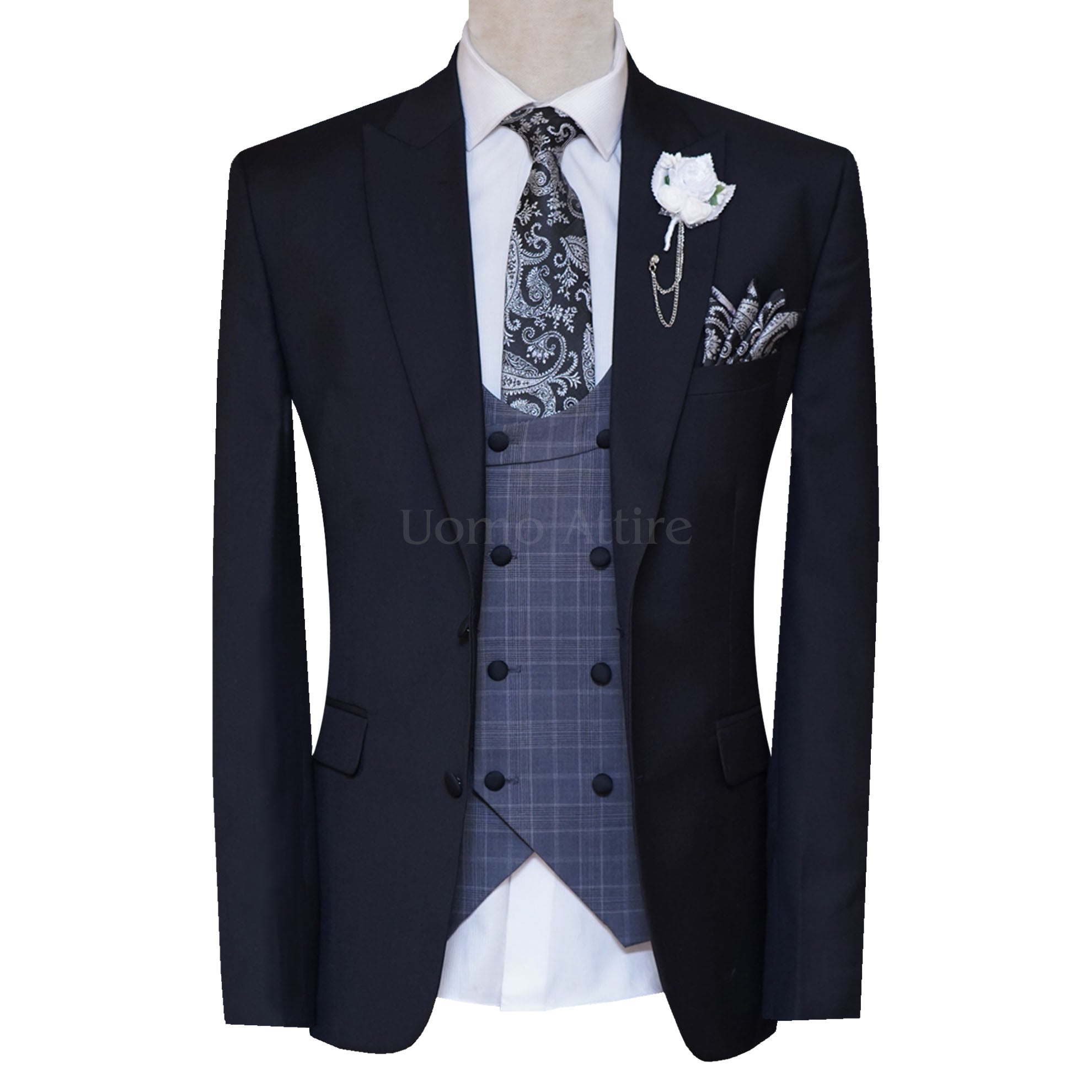 2- Black Wedding Suit Style with Golden Hand Embroidery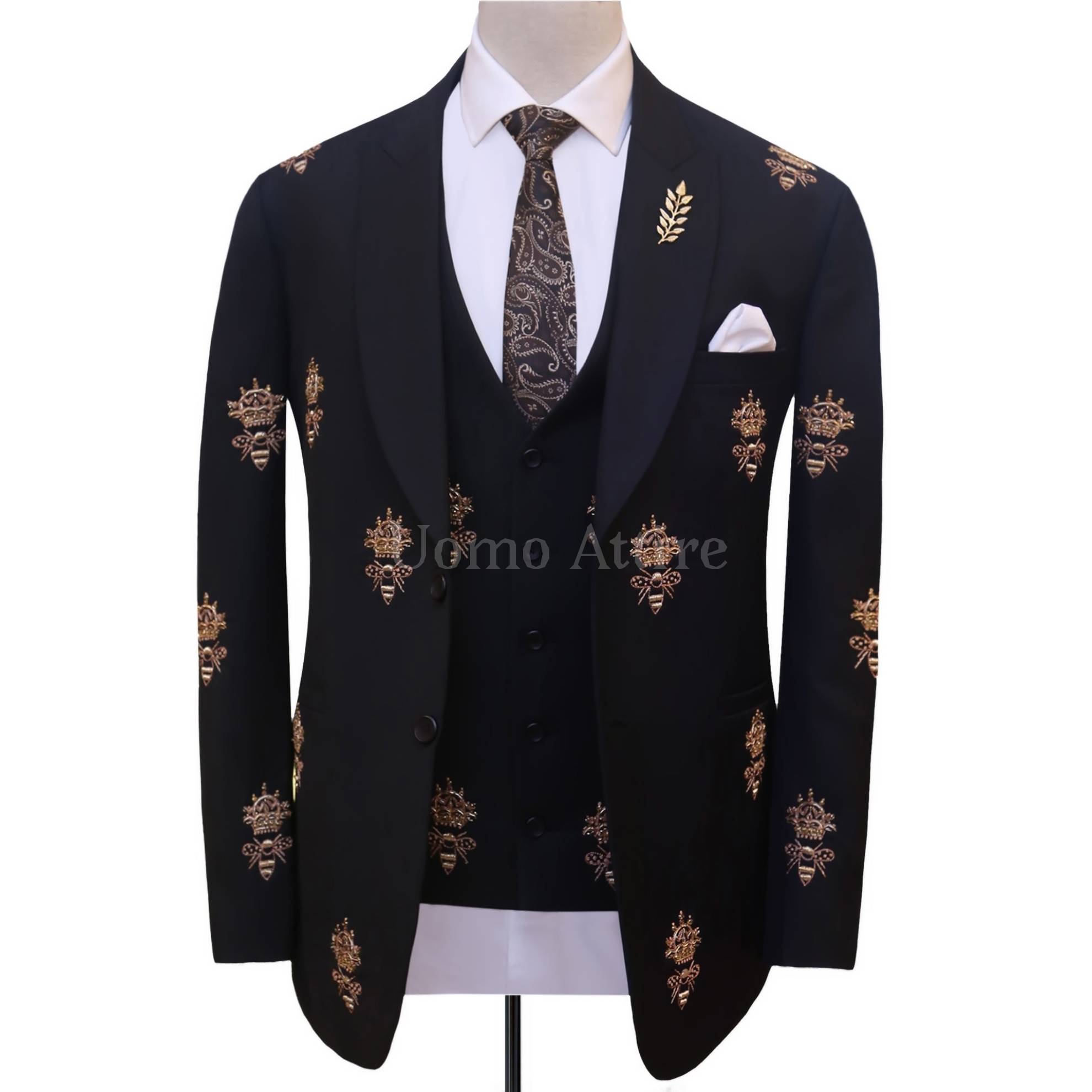 3- Black Wedding Suit Style with Italian Cut Black Vest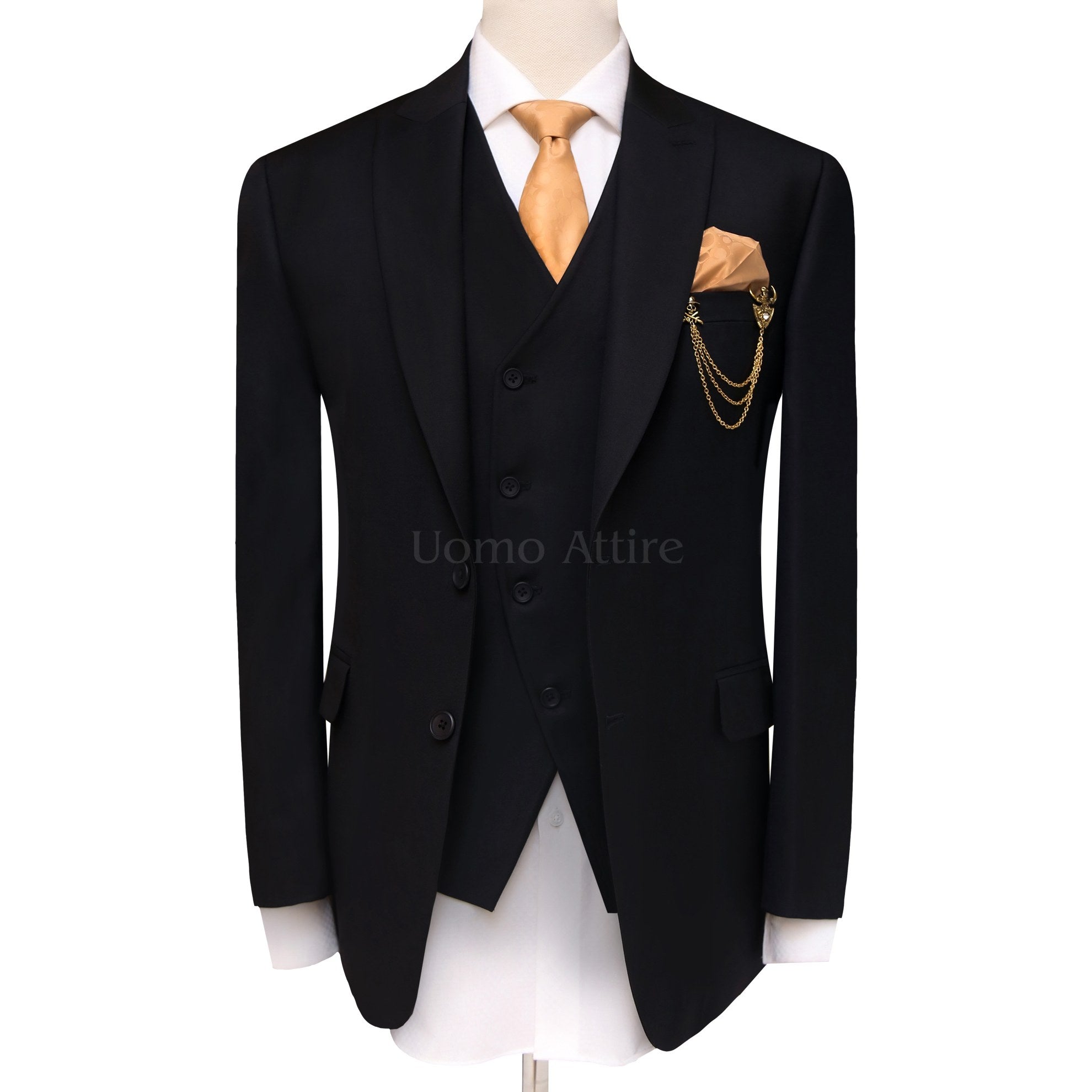 4- Black Wedding Suit Style with Contrast Checkered Style Vest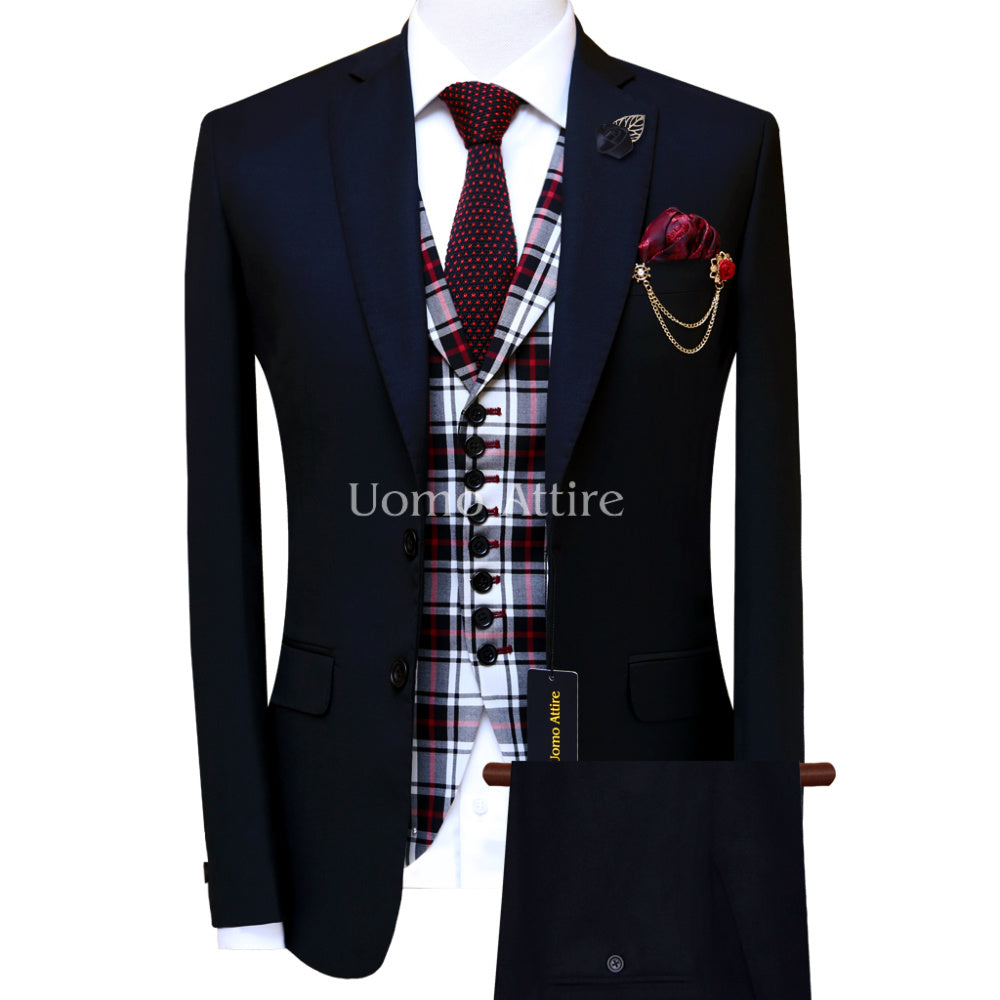 5- Jet Black Wedding Suit with Jamawar Maroon Vest