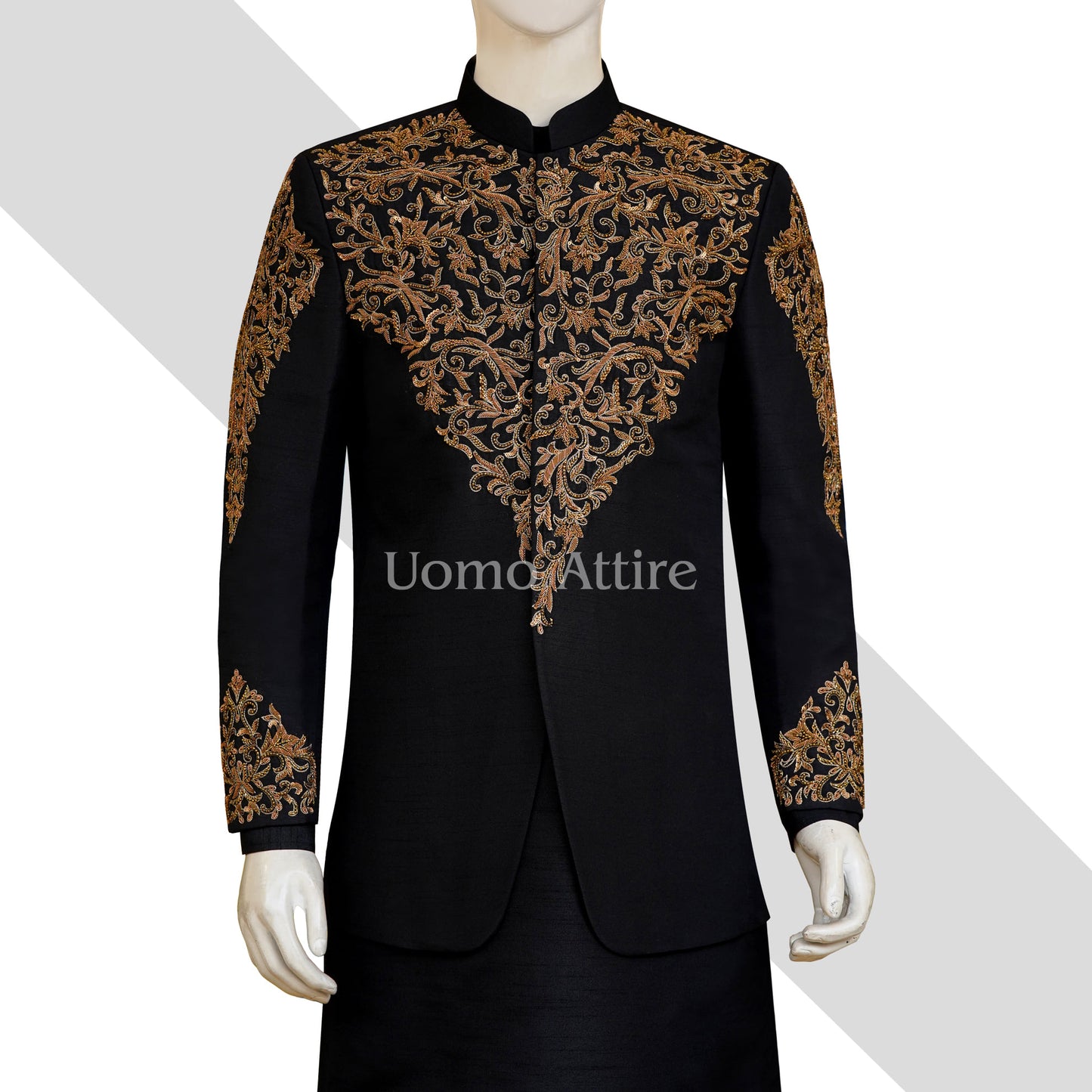 Pakistani menswear having a wide range of ethnic outfits. Pakistani ethnic menswears are those garments that have urbanized in this specific region and reflect the customs and culture of the place in every feature; from the textiles used to the kinds of embroidery, embellishments and designs displayed. There is a lot of resemblance in Pakistani and Indian ethnic wear styles since both these regions share a common history, both countries have a strong Mughal sway in their traditional dress styles.
However, what sets Pakistani wear for men apart is that they characteristically use very light-weight fabrics which are highly at ease while also being very durable and strong.
Pakistani ethnic wear also come with delicate embroidery which adds a luxuriant and traditional vibe while still being modest and elegant.
In Pakistani men's fashion circles both classic and modern styles are popular. Whereas the traditional varieties which integrate older silhouettes, conventional color combinations and intricate embroidery look great for ceremonies and festivals.
Pakistani ethnic menswear typically includes shalwar kameez suits, sherwanis, waistcoats, prince coats, khussa, chapel, turban etc. Uomo Attire is having all above Pakistani ethnic menswear collection for you. They know very well that for Pakistani men, clothes are more than just things to wear on your back; they are a representative of your status and importance. So wearing well-tailored, luxurious ethnic outfits gives off a vibe of affluence and distinction.